POLAR SHAMSTONE NECKLACE 1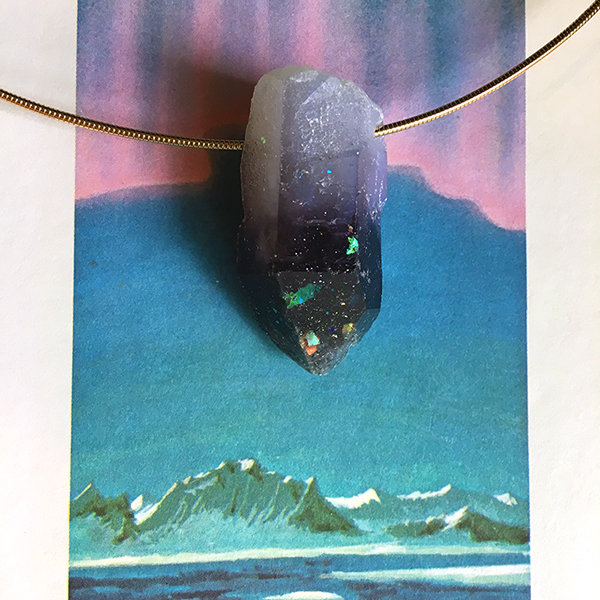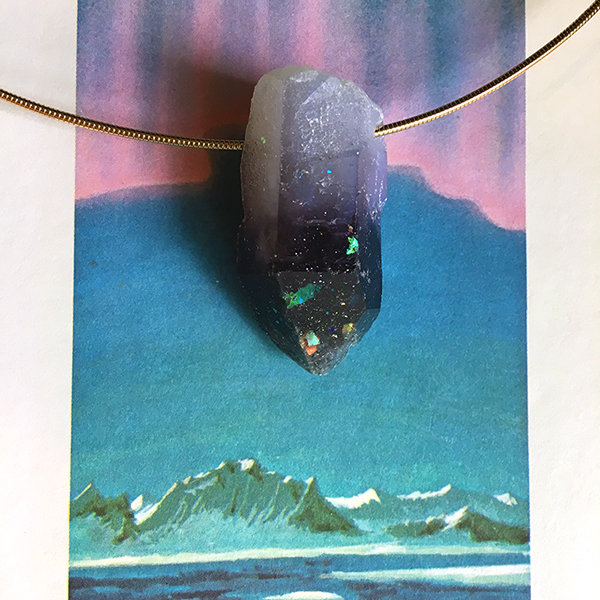 POLAR SHAMSTONE NECKLACE 1
POLAR SHAMSTONES - my newest line of statement necklaces in shades of black and white. This is a one of a kind Shamstone necklace that glows in the dark and is embedded with botanical material and flecks of minerals.
These are unique, lightweight, statement pieces and should be worn with care as they are original sculptures, made by hand.
Paired with a gold or silver collar chain which allows the Shamstone crystal to float weightlessly on your collar.